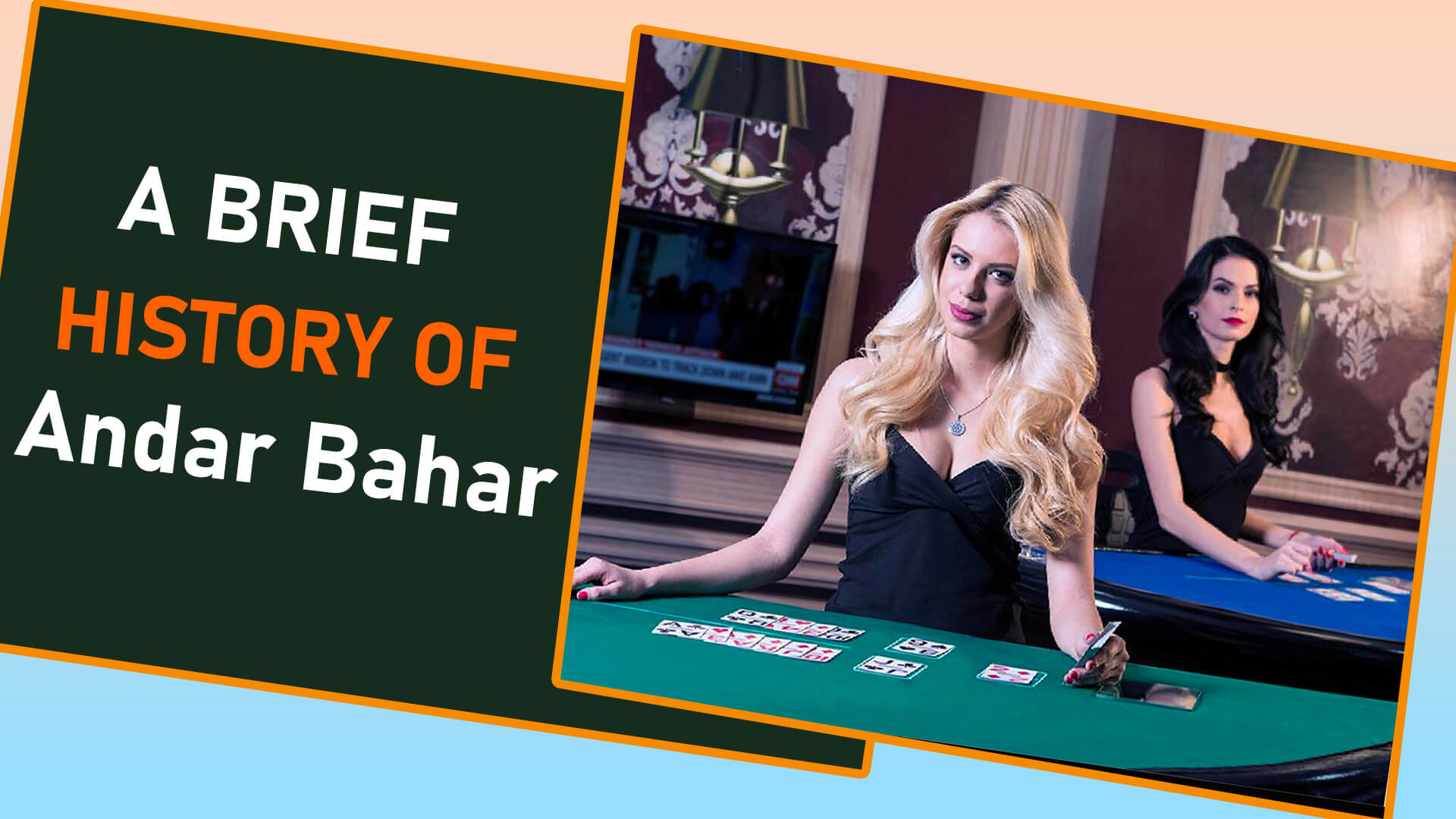 Gambling in India is a long, historic, and cherished subject. From our lords and their gambling shenanigans to our kings and their gambling mischiefs, India is full of stories like that. In modern times, card games are more popular and enjoyed throughout this subcontinent in various forms. Teen Patti, In-Between, Rummy but one stands out from all of them and that's our favorite, Andar Bahar for real money.
Here in this article, we will try to shed some light on Andar Bahar and its rich history.
Ready? Let's get on with it.
Who Invented It?
This is what most fascinates us about Andar Bahar. Like most card games, no one knows who invented it. Forget the person, we do not know which civilization or community invented this game.
One thing is for sure though, Andar BAhar is played for ages by a diverse group of communities across India.
It has no one point of origin but is loved throughout, nonetheless.
Katti Or Andar Bahar?
Yes, Andar Bahar is more widely known as Katti in India. Which name is more widely used you ask? Well, it was Katti previously, but with the rise of online gambling sites in India, it is Andar Bahar which is more famous now.
For our English speakers, "Andar" is a Hindi word that means "inside" and "Bahar" is also a Hindi word which means, you guessed it, "outside."
From Chowks to International Casinos
As you already know, Andar Bahar is the most family-friendly card game ever to have existed. As a result, it is played extensively in Indian families during getting together and festivals.
Back in the days, people would gather at the "Chowks" across India and play this game among friends. Thanks to its simplicity and exciting nature, Andar Bahar is now played at major casinos across the world.
Yes, our very own desi Andar Bahar has dedicated tables at casinos with world recognition. Now that's something to be proud of.
Shift to Online
When the subject is about Andar Bahar's history we surely cannot discount the move of the Andar Bahar players from land-based casinos and gambling places to online casinos.
The exodus has been going on for some time now. The rise in Corona Virus leading to National Lockdowns has accelerated the process. Now, you see tens of thousands of people signing up for online casino sites every day.
Different factors have played a role in this migration of people. Covid is one, of course, but easy availability, sign-up bonuses from the online casino's side, and the overall rise of mobile technology have also helped with this.
As a result, today you see a large customer base for online casinos in India.
The Future
The article would be a little shallow if we omit Andar Bahar's future altogether. Well, as Elvis Presley would say "The Future Looks Bright Ahead" for Andar Bahar.
We see Andar Bahar gaining more fan base or at least introduce a generation to card games thanks to its simple rules. The new generation will be more tech-savvy and that's good news for online casinos.
In International markets too, Andar Bahar will get new followers. Other land-based casinos will also put aside a table for this game.
Finally, it would be a fair assessment to say that Andar Bahar is here to stay.