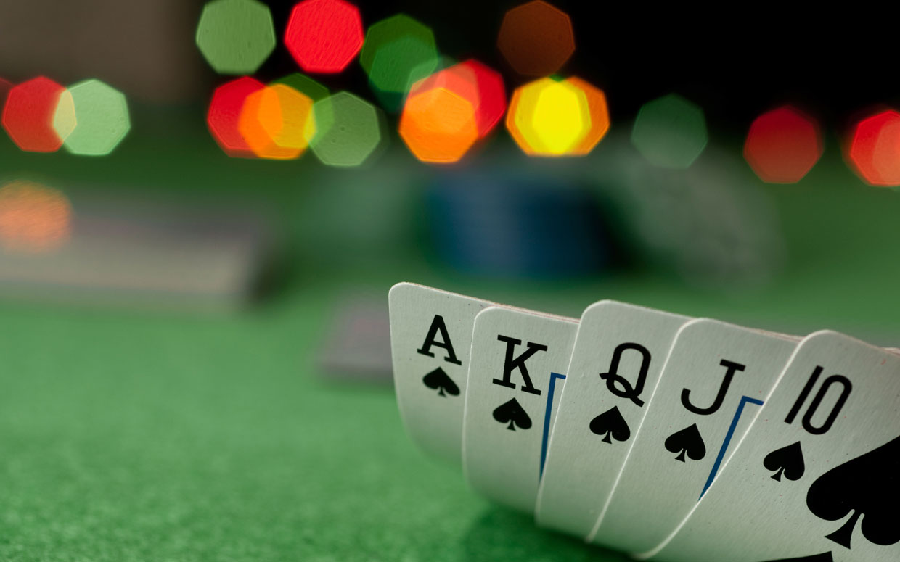 Teen Patti has been ruling the country's card game scene for a long time.
Teen Patti, a game that originated in India, translates to 'Three-Card-Poker' and shares many similarities with 'Three Card Brag,' an eighteenth-century British poker game.
Teen Patti has evolved from a mere card game between friends to a highly popular Teen Patti online casino game for real money with millions of players.
Here we look at some factors that have contributed towards making Teen Patti one of the most popular games online in India.
Traditional Indian Card Game
Teen Patti is, in fact, a very traditional Indian card game, played between friends and family for ages. As a simpler version of poker, this game is quite easy to play and can be grasped quickly by most people having a basic understanding of card games.
Indians have a natural knack and interest towards card games, hence Teen Patti has found favour with most players in India, spanning ages and genders.
This game is particularly popular during festive occasions like Diwali, weddings, or any other celebrations of a social nature. Teen Patti, long before it became a casino game, was also being played extensively for money in small groups of friends and family. However, it must be noted that the game is played mostly for fun rather than as a tool for making money.
The rules of Teen Patti are simple and straightforward. Each player needs to place their lowest stakes into a pot, after which the dealer starts dealing the cards. Once the dealer completes dealing three cards to every player, one card at a time, players can start betting basis the strength of the cards they have been dealt.
Players have the option of playing regular or blind. In the regular game, they can check out all the three cards and decide upon their gameplay strategy. While in the blind option, they must leave the cards turned over without viewing, or 'play blind.'
The game would then continue, and winners would be decided based on the ranking of the hand of cards that they hold.
Playing cards being so popular among Indians, the game of Teen Patti spread its wings once Indians started migrating abroad. The game started becoming a staple at most social gatherings and, in turn, also gained popularity among foreigners, who found the game easy to play.
The element of 'betting' added to the game's excitement and contributed substantially towards making Teen Patti even more popular among adults, and not just limited to India.
Teen Patti Online
With the game's growing popularity and the proliferation of the internet in India, it was just a matter of time for Teen Patti to become an online sensation.
Online casinos and betting sites were quick to realize the true potential of Teen Patti in the online space and started offering the game on their platforms with a lot of added features and promotions.
Popular sites like SBOTOP India have been able to make Teen Patti accessible to anyone with a mobile phone and an internet connection.
This push made the game simply boom at almost every online casino in India. In fact, it also gave birth to a lot of sites and mobile apps dedicated only to Teen Patti, offering multiple exciting variations to cater to the needs of players across ages and genders.
There are a lot of popular variants of Teen Patti that can now be found online, including Teen Patti Gold, Teen Patti Superstar, Ultimate Teen Patti, with their own rules and playing interfaces.
Teen Patti Live
A game-changer in online Teen Patti came in the form of live Teen Patti, or Teen Patti in a live online casino. Here, players can play the game over the internet with a live dealer and alongside real players.
This added a new angle to the way Teen Patti used to be played online and quickly gathered a large number of first-time players.
The rapid increase in smartphone penetration and mobile-internet in India ensured that a lot of first-time players could play Teen Patti online from their mobile phones.
Privacy
Indians have always been very private and cagey about gambling due to the social taboo and also because gambling is not entirely legal in India.
Here, online casinos provided Indian players a big respite by allowing them to gamble online in private without worrying about doing something illegal, as the casinos are located outside India and do not fall within Indian legal jurisdictions.
The flexibility of gambling just through a mobile phone and the complete privacy has undoubtedly given a big push to the country's online gambling industry, which now boasts millions of players.
These are just a few facts that have made Teen Patti a sought-after casino game across online casinos. Enjoy this exciting game at your favourite online casino this festive season. Happy winning!